Greetings folks,
Hope you're all doing fine. Another very gentle Sunday here, following a rather boisterous night taking in a bit of this year's Amsterdam Dance Event, in the form of a surprisingly stunning Gary Numan show, followed up with a heavy slice of disco courtesy of Joey Negro & Dimitri From Paris. All good clean fun, as you'd expect.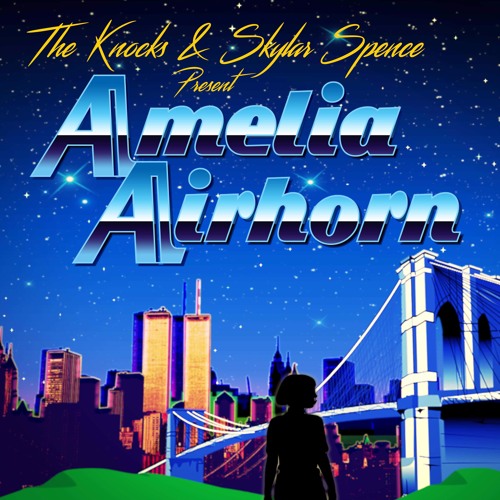 Last week chez #LC,
@akx
was in the chair, with a slightly different form of disco indulgence, courtesy of
The Knocks & Skylar Spence
's "
Amelia Airhorn
" album. Many thanks to Aarni for the pick, and for sailing the frisbaton back across to South London, where
@ohmyliver
is waiting with this week's intro...
"After last weeks New York experimental mixtape, I wanted to represent London. After all London has been more interesting and innovative over the last 15 years musically. Of course, I might be biased, being a Londoner..
So I turned to the two new genres forged in the multicultural heat of London. Grime, and Dubstep. Both children of the UKs rave scene, via UK garage. One born from the anger and energy of the infamous sink estates of Bow, Hackney, Newham and other East London places that Black Cabs would be wary of, and the other from the languid sprawl of the deep south of London in places like Croydon.
But I lost track of Dubstep when it became some sort of boring frat bro moshpit thing (thanks Skrillex!), rather than the sparse tension of Transmat meeting Studio One outside the Whitgift Centre at 3 am over a fat spliff and cans of red stripe that it once was.
Grime on the other hand, seems to have returned to it's roots after a descent into a big tent Eurodance versus cheeky Laahndan geezah hybrid by some of the big names of its first wave. Now Stormzy, and emcees like Novelist, or the frighteningly young Elf KId (Golden Boy being one of my favourite tracks from the last couple of years) are showing the genre has reclaimed the energy and edge that it once had.
I could have grabbed something like Hatcha's Practice Hours from '06 (which is probably the best early Dubstep mix), or the infamous Sidewider recordings of Wiley, Dizzy et all. But London's got some good stuff out recently.. Terror Danjah released an album of instrumentals last year, but they need emcees, Giggs has a new mixtape which according to my brother is the most heard thing if you walk around Peckham, but he's UK hip hop. So I went for this from last year..
The emcee is one of Grime's first wave who was in Roll Deep in the mid '00s, Since leaving Roll Deep in 2007 he's released 14 mixtapes where he veers between more standard grime stuff and more experimental stuff. I almost picked Vol 13 of said mixtapes just for the war track where he spits bars over the squelch from Joey Beltram's Mentasm, with a flow which rhymes fallopian, with utopian, and podium with Imodium, but this album from last year really caught my ear. It's him spitting bars over tracks put together by a collective of producers, one of which he's had a long standing collaborative musical thing with. The emcee's acrimonious breakup with Rinse Recordings (an offshoot of the hugely influential Pirate turned legit 'Rinse FM') a few years ago hangs heavy over the flows. Listening to this, and the mixtapes which I'd also recommend, I can only hope that the album with flows too 'weird' for Rinse gets released soon. On the downside it's quite short at just under 33 mins, but you can't have everything.
Make sure you're listening on something that can handle subbass and enjoy."
Okaydoke. Direct download is
here
, and the HearThis stream is below:
See you at 8pm BST (GMT+1)