Evening all,
Hope you're all fine. Glastonbury prep-a-go-go here, the pile of stuff grows, and the rucksack sits next to it awaiting its load. The festival site has been hit by several major deluges ("biblical" says our on-site reporter) but the forecast for the festival itself is looking pretty good, just hoping it all dries out in time... Don't forget I still need a volunteer for this here thing next week, and if you want a vortex, that's who will be doing it. It's up to you...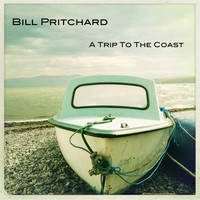 Last week,
@wojsvenwoj
was in the chair, and strummed our earhairs with his pick of
Bill Pritchard
's "
A Trip To The Coast
". "Very pleasant" said the assembled, and it was, too. Also only just realised the connection as we had Mark Pritchard the week before. Very meta, that. Many thanks to Woj for the pick and for flipping the frisbaton across to that
@faberfedor
, and here he is...
"Greetings, fellow LCers! I hope you guys are enjoying the
EUFA Euros as much as I'm enjoying the Copa America Centenario.
Messi lived up to his reputation last night. The USMNT are going to have their asses handed to them on Tuesday!
Anyway, long time LCer's know that I always try to do something new and different, and not always successfully. ;-) Well, I've done it again. There are two things about tonight's set that, I think,
sets it apart from our usual fare. The first I'll tell you now; we have not one, but two, yes TWO artists tonight.
The first set consists of the band's latest single and latest EP. The second set is a live performance.
I enjoy both quite a bit and I hope you do as well.
See ya' at the club!"
Okaydoke. Direct download is
here
, and the HearThis stream is...
See you at 8pm BST (GMT+1)