Greetings,
Yeah well, what's left to be said? From the five-year old me, pointing out "Space Oddity" at the top of the singles rack in the Co-op in Dover, in response to my mum's question of "Which one is it, then?" to last weekend, sat with @nessiest listening to Blackstar for the first time in wonderment, his music has been a constant in my life. Like a lot of folks, I thought he'd go on forever.... I'll miss you deeply, David.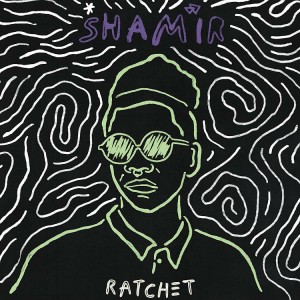 Last week that
@nessiest
was on frisbee duty also, and danced us all into 2016 with her pick of
Shamir
's "
Ratchet
" which hit the spot for most folks. Many thanks to her for the pick, and for trying hard to sail the frisbee to someone who wasn't going on their winter holidays, who turned out to be
@JimMcCauley
in the end. And here's Jim...
"I'll keep it brief because there's been so much written about David Bowie in the past week, and as someone who always admired Bowie more than I actually liked him – Life on Mars is clearly one of the greatest songs ever written and if I were ten or so years older I'd have completely lost my shit over Ziggy Stardust, but by the time I really noticed him he was all sharp suits and stadiums, and that kind of impression sticks – I don't really have anything to add, so let's get straight to it.
Tonight's album is what David Bowie means to me. Enjoy!"
Right then. Direct download is
here
, and the HearThis stream is...
Hope to see you at 8.