Hey ho,
Yep, cutting it close to the wire this week, been a huff puff couple of weekends, cleaning and decorating the new place that myself and @nessiest are moving into - only 10 mins walk from my current place for those of you that know it - yay!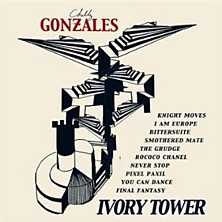 So, typing this with paint splattered fingers, last week
@cakehugga
did the honours in style with
Chilly Gonzalez
's soundtrack to the film "
Ivory Tower
", and very nice indeed it was too. Thanks to Gemma for the pick and for flipping the frisbee across to the venerable
@JimMcCauley
for next week...
But now, I think one of the trickiest vortexes for a while, but one that should quite obviously follow the
#sexyvortexy
, yes it's the
#walkofshamevortex
... or is it the
#walkofshamelessvortex
? We have 20 fine examples to help you figure that one out...
Direct download is
here
(link at the top of the page), and the Mixcloud's here (bit fucking late sorry)
Oh and we're on British Summer Time, so see you in a few minutes!
Bye :)