Midsummer greetings to you all.
Although it's grey in Amsterdam right now, the forecast is fine and hot, which is grand as we're in full-on festival prep mode here for Down The Rabbit Hole next weekend. With Eels doing a grand (and surprisingly rocking) set last week and John Cale to come this week before we head for the fields, the pre-fest entertainments are going pretty swimmingly too. Big thanks to
@emmaprice
also, who will be running things here next Sunday in my absence...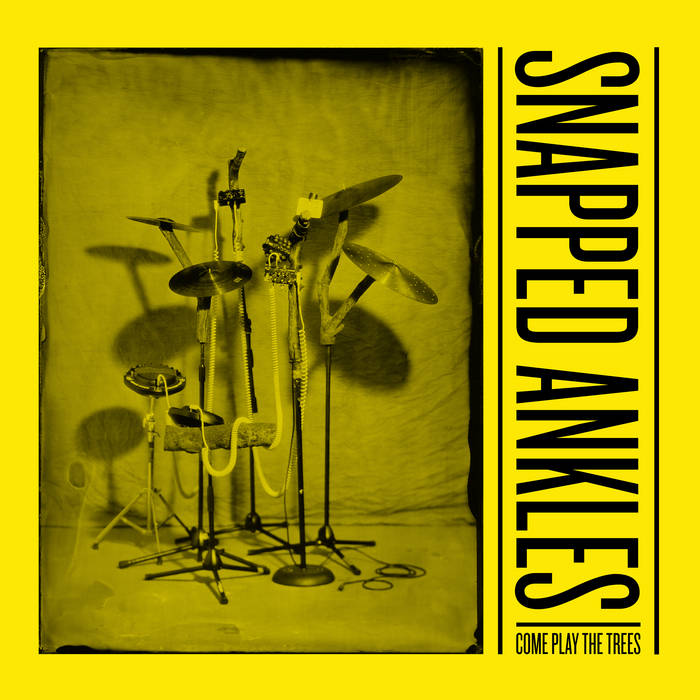 Last week,
@saucer
was in the chair, rocking the assembled with his pick of
Snapped Ankles
' debut album "
Come Play The Trees
" which went down very well indeed. Many thanks to @saucer for the pick, and for sailing the frisb across to
@JimMcCauley
, who has this to say by way of introduction...
"It's that time of year when the turnout here's normally a bit thin because of Glastonbury, but with Michael Eavis taking a break this year so that he can, I dunno, murder more badgers while the weather's really nice or something, I thought I'd go for a bit of a festival vibe tonight.
"This lot have been killing it at festivals all over the place for the past couple of years, and this, their debut album released this year, has quickly put them into the position of My New Favourite Band In The World That I Definitely Have To See Live At Some Point.
"They sound like the bastard indie dance pop children of Lady Miss Kier and Dieter Meier, their songs have a delicious vein of very dry humour running all the way through them, they know how to strike a pose and they've made this album of pretty much non-stop bangers that often sees me throwing shapes when I should be concentrating on making dinner.
"#DrinkingClub: something long and strong, in a plastic glass. Enjoy!"
Righty-ho. Direct download is
here
, and the HearMayBeSpoilers stream is below:
See you at 8pm BST (GMT+1) tonight.