Happy midsummer, folks...
...and for one day, it actually feels like it. Despite the 21st being one of the darkest, gloomiest June days I can recall, but it's finally summer in this here hemisphere, so late night talking, smoking, drinking, listening, dancing, putting the world to rights etc. is the order of the day. Yes, I'm hungover, but hell I don't care. It was worth it. On with the show.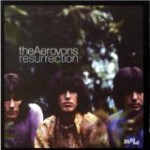 Last week,
@JimMcCauley
continued the summer curveball tradition by sending out a long-forgotten slice of 60s Beatle-esque pop, courtesy of
The Aerovons' "Resurrection".
Huge thanks to him for the pick, and for flipping the frisb across to
@jonnydapigg
, who has a bonus week to sort his choice, becauuuuuuse it's time for the
#SUMMERVORTEX!
Yep, we have 14 serious live recordings here. Many, many thanks to all those who chipped in their choices.
It's a monster
, so get grabbing, stock up on snacks, smokes, swigs and whatever else takes your fancy, and we'll see you down the front at eight, okay?
Direct download is
here
, Mixcloud stream (which may well reveal the track titles, bloody amazing if it does, tonight, though, eh?) is here!
Search
#listeningclub
to see what's going on, and follow@listeningclub for the admin.
Hope to see you tonight at 8pm BST/EST (GMT+1)!